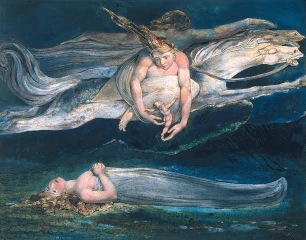 Expanding Clinical Understanding through Writing
Thursdays, 2015, 7:15 – 8:45 p.m., 5 meetings: 9-10, 9-17, 9-24, 10-1, 10-8
Tuition: $150 licensed professionals; $125 students & fellows
7.5 CEU credit
Faculty: Caroline de Pottél, Ph.D.; Harry Polkinhorn, Ph.D.
This workshop utilizes a psychoanalytic perspective to expand both personal and clinical writing. Writing in this manner deepens clinical understanding and draws the writer into unconscious realms. Participants will learn to write in a clinical essay form and share their writing with other group members. The small-group format of 6-8 members facilitates learning in a safe and confidential atmosphere to enhance the deepening of this unique and sensitive experience.
Educational Objectives: At the end of this presentation, participants should be able to:
1. Identify three significant ways in which clinical writing can serve as a learning tool in developing the ability to work analytically with patients.
2. Discuss three specific ways that sustained practice in guided clinical writing can lead to improvements in clinical practice.
3. Describe how one's cultural background affects how one engages with the medium of writing and how this in turn affects how one thinks about the analytic process.
4. Deepen awareness of cultural and inter-generational dimensions in one's clinical practice with the learned tool of psychoanalytic writing.
Harry Polkinhorn, Ph.D., is a psychoanalyst in private practice, faculty member, Director of the Extension Division at SDPC, and Professor Emeritus of English and Comparative Literature at SDSU; he is also author, editor, and translator of over 40 volumes whose works have been published worldwide.
Caroline de Pottél, Ph.D., is a psychoanalyst in private practice; training and supervising Analyst at SDPC; and she has authored and presented numerous papers at conferences both nationally and internationally.
NOTE: If you are interested in participating in future workshops, please contact instructors Caroline de Pottel, Ph.D. 
or Harry Polkinhorn, Ph.D.
To register, contact Michelle Spencer: sdpc.michelle@gmail.com