Blue Shield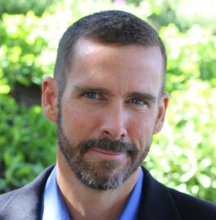 Rayner, Timothy, M.D.
619-255-1646
(voice)
http://www.timothyraynermd.com
Dr. Rayner is a graduate of the United States Naval Academy and Tulane University School of Medicine. He completed his psychiatry residency at Naval Medical Center San Diego, and adult psychoanalytic training at SDPC. He has been in private practice since leaving the Navy in 2004. He is certified...
Read more...
Thomas, Jeff, L.C.S.W.
619-606-7567
(voice)
http://www.jeffthomaslcsw.com/index.html
Jeffrey Thomas is a licensed clinical social worker (LCSW) who has worked in the Psychotherapy field for approximately 25 years and has been licensed since 1994. He provides individual and couples psychotherapy and psychoanalysis. His work experience encompasses many settings, ages, and issues.  ...
Read more...