Blue Shield FEP
Klein, Maya, Ph.D.
503.244.7674
(voice)
http://drmayaklein.com
Maya Klein, Ph.D. is a psychologist in private practice. She works with adults, adolescents, and children in psychotherapy and in psychoanalysis under the supervision of a training analyst. Dr. Klein specializes in the treatment of depressive and anxiety disorders, grief and loss, eating disorders...
Read more...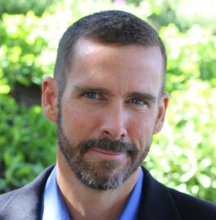 Rayner, Timothy, M.D.
619-255-1646
(voice)
http://www.timothyraynermd.com
Dr. Rayner is a graduate of the United States Naval Academy and Tulane University School of Medicine. He completed his psychiatry residency at Naval Medical Center San Diego, and adult psychoanalytic training at SDPC. He has been in private practice since leaving the Navy in 2004. He is certified...
Read more...