Library Committee: Chair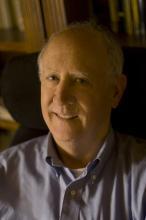 Polkinhorn, Harry, Ph.D.
858-395-4440
(voice)
http://hap.workfolio.com
Harry Polkinhorn, Ph.D., maintains a private practice in psychoanalysis and psychoanalytic psychotherapy in University City. He is a licensed Marriage and Family Therapist with over 15 years' experience treating individuals, couples, and children. Dr. Polkinhorn's extensive background in the...
Read more...