couples therapy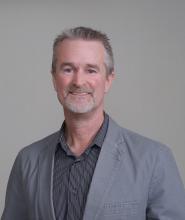 Boles, Scott, Ph.D.
858-254-6350
(voice)
http://www.drscottboles.com
Dr. Scott Boles is a Clinical Psychologist and Psychoanalyst in private practice who works with children, adolescents, adults, and couples, as well as provides individual and group supervision to mental health professionals. He is a member of the San Diego Psychoanalytic Center, teaches in their ...
Read more...
Thomas, Jeff, L.C.S.W.
619-606-7567
(voice)
http://www.jeffthomaslcsw.com/index.html
Jeffrey Thomas is a licensed clinical social worker (LCSW) who has worked in the Psychotherapy field for approximately 25 years and has been licensed since 1994. He provides individual and couples psychotherapy and psychoanalysis. His work experience encompasses many settings, ages, and issues.  ...
Read more...