clinical supervision
Cutler, Charles, Ph.D.
858-521-9382
(voice)
http://www.charlescutlerphd.com
Charles Cutler, Ph.D. Dr. Cutler obtained his doctoral degree in clinical psychology from Purdue University and completed a postdoctoral fellowship at the Harvard Medical School, McLean Hospital. A graduate of the Minnesota Psychoanalytic Institute, Dr. Cutler is a faculty member at SDPC where he...
Read more...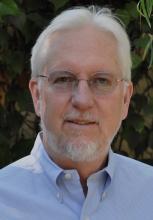 Jaffe, Lee, Ph.D.
858-452-5728
(voice)
Dr. Lee Jaffe has been in private practice in the San Diego area since 1983.  He is a licensed clinical psychologist, an adult supervising and training psychoanalyst, and a child/adolescent psychoanalyst, as well being a member of the faculty of the UCSD department of Psychiatry.  In his La Jolla...
Read more...