women's and men's issues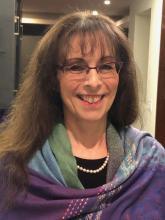 Lalouche-Kadden, Michelle, Ph.D.
858 485 8185
(voice)
I am a psychologist, licensed since 1993.  I bring warmth, experience and a relational and insight oriented way of working with people who have a wide range of concerns.  I completed psychoanalytic training May of 2020.  I have worked from a psychodynamic framework throughout the years of my...
Read more...