Transference Focused Psychotherapy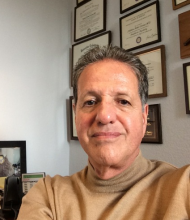 Zetumer, Matthew, M.D.
858-452-9969
(voice)
Dr. Zetumer is a graduate of the adult psychoanalytic program and Clinical Professor of Psychiatry at UCSD. In addition to an active private practice where he specializes in treating adults with personality disorders, Dr. Zetumer teaches psychiatric residents at UCSD Department of Psychiatry. He ...
Read more...