Aetna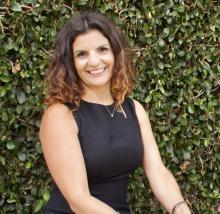 Shibley, Mariela, Psy.D.
619-307-9346
(voice)
http://www.shibleypsychology.com
Dr. Shibley received her professional training from the University of California, Los Angeles, and the California School of Professional Psychology at Alliant International University, San Diego. She has a private practice in San Diego, where she sees adult individuals and couples for psychodynamic...
Read more...
Thomas, Jeff, L.C.S.W.
619-606-7567
(voice)
http://www.jeffthomaslcsw.com/index.html
Jeffrey Thomas is a licensed clinical social worker (LCSW) who has worked in the Psychotherapy field for approximately 25 years and has been licensed since 1994. He provides individual and couples psychotherapy and psychoanalysis. His work experience encompasses many settings, ages, and issues.  ...
Read more...
Pages